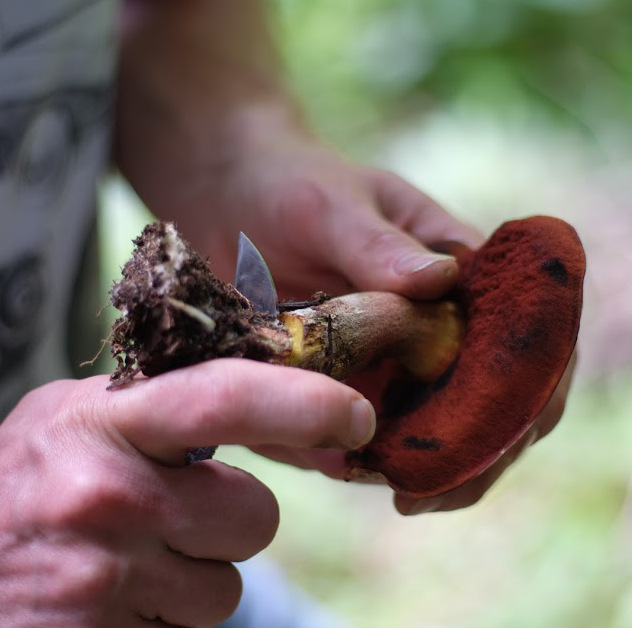 Foraging for wild food
Saturday, April 30rd, 9.30 a.m. – 5.30 p.m.
In this day-long workshop, we will give an introduction to the various edible and medicinal plants and mushrooms that can be found in abundance on our doorstep. During the course of the day you will get to:
Take a walk in the morning with regular stops to discuss every species of interest that we encounter (tasty edibles, as well as poisonous ones to look out for!)
Enjoy a tasty meal composed of wild foods
Learn about preservation techniques to take full advantage of an abundant seasonal resource throughout the year
This workshop will take place at our place in La Grande Fosse on Saturday, April 30th from 9.30pm to 5:30pm.
Price: 70€ per adult, 20€ per child, vegetarian meal included
We aim to share our knowledge with everyone regardless of their budget. If you want to come to one of our workshops but do not have the steady income to afford it, please get in touch with us.
If you plan to attend, please register on the form below