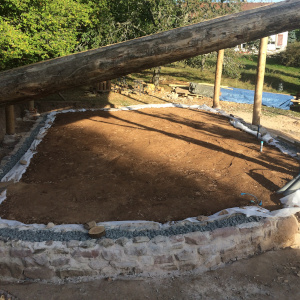 Stone masonry with lime mortar
This workshop will aim to give you some practice at using a lime mortal to build a wall with local stones. In the course of this workshop you will learn how to:
Mix and apply lime mortar
Understand the lime cycle and its implications for building
Find and select stones for building
Build a solid structure out of irregularly shaped stones
The length of this workshop is modulable depending on how much practice you'd like to get.
Price: 35€ per adult for half a day, 60€ for a whole day (with lunch included).
We aim to share our knowledge with everyone regardless of their budget. If you want to come to one of our workshops but do not have the steady income to afford it, please get in touch with us.
If you plan to attend, please register on the form below